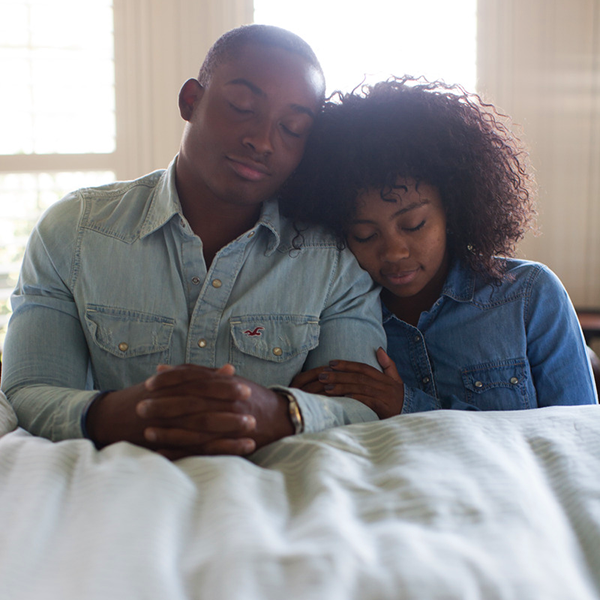 Marriage Prayer – For Unity
Dear Heavenly Father,
Unite us as one, Lord. Give us like-minded faith, laced with compassion and grace. Help us to give up our pride, and self-centered choices that serve to divide.
Remind us that strength lies in numbers, and how two can be stronger than one. Teach us to work as a team, and to strengthen the bond that You've built. Help us to live harmoniously, giving up selfish desires, not only for the sake of our marriage but above all for the sake of our faith. 
Draw us together–build oneness and love. Help us to stand side-by-side through the triumphs and tragedies of everyday life. Remind us that this life is a blessing–each day a gift to be opened and shared. 
In the name of Jesus, we pray. Amen.
Be of the same mind one toward another. Mind not high things, but condescend to men of low estate. Be not wise in your own conceits. – Romans 12:16, KJV
---
Live in harmony with one another. Do not be proud, but be willing to associate with people of low position. Do not be conceited. – Romans 12:16, NIV
---
Considering a gift to Time-Warp Wife Ministries? Click here to donate.