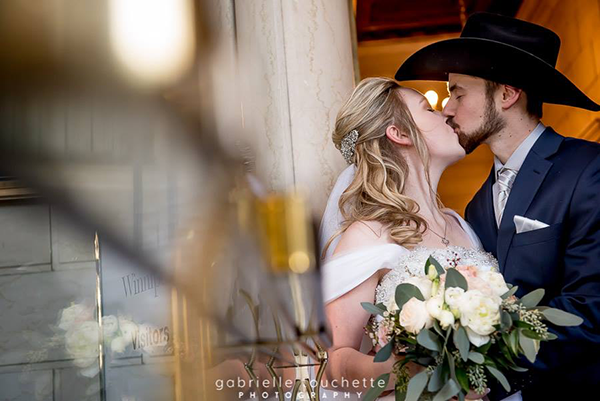 Marriage Prayer – Fulfilling Each Other's Needs
My daughter Madison and her husband Matthew
Dear Heavenly Father,
We both have needs that we hope to see met in this marriage. We have physical and emotional needs that shouldn't be brushed to the side.
Having a need, doesn't mean that we're weak or that we're not leaning on You, Lord. We've seen Your unfailing love and we know that You're more than enough. We also know that marriage was created to fulfill man's need for human companionship and affection.
We don't expect perfection, and we don't expect to find what can only be found in You, but we need to know that we're loved. We need to see that we're respected and valued. We need to be a priority in each other's life. We need a sense of security that comes with commitment. We need to know that we're desired. We need to be respected for what we believe and the values we hold. We need to be heard.
If we're not meeting each other's needs, we're missing out on the blessing of a strong and healthy marriage.
Help us to bring them out in the open where we can discuss what what has to be changed, and what we can both do to help.
Help us to share in each other's burdens.
Nothing can be resolved if we're not willing to bend. No one is heard if we're not willing to listen. Nothing will change if we're not open to change. And so we ask for the courage to share our concerns, and the tender compassion to listen.
In the name of Jesus we pray. Amen.
And the Lord God said, It is not good that the man should be alone; I will make him an help meet for him. – Genesis 2:18, KJV
__________________________________________
The Lord God said, "It is not good for the man to be alone. I will make a helper suitable for him." – Genesis 2:18, NIV