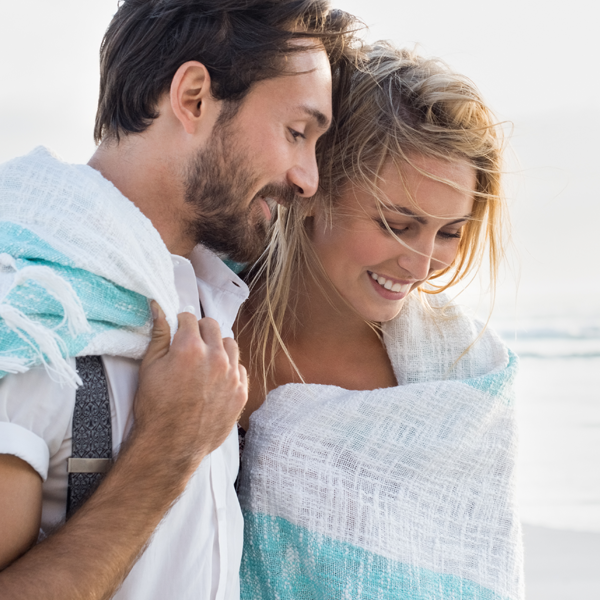 Marriage Prayer – Help Us to Let Go
Dear Heavenly Father,
We're so used to hanging on to the things of this world that we've forgotten how to let go.
And so we come to You today asking that You would give us the strength and the courage it takes to move forward. Help us release our grip on this world, to grab hold of Your hand.
Help us to let go of a past that gets in the way of our future.
Help us to let go of anger, resentment, and pride.
Help us to let go of our need to be right, when what we really need is to live right.
Help us to let go of the petty things that come between us, and to focus on those things that unite us.
Help us to let go of past relationships that don't belong in the present.
Help us to let go of our sorrow, and trade it for joy.
Help us to let go of bad habits, and help us to form new ones.
Help us to let go of fear, and to step forward in faith.
Help us to let go of loved ones we have lost, and find our comfort in You.
Help us to let go of worry, and release our anxiety into Your hands.
Help us to let go of our pain to find peace.
Help us to let go of discouragement, as we find encouragement in Your Word.
In the name of Jesus we pray. Amen.
Not as though I had already attained, either were already perfect: but I follow after, if that I may apprehend that for which also I am apprehended of Christ Jesus. Brethren, I count not myself to have apprehended: but this one thing I do, forgetting those things which are behind, and reaching forth unto those things which are before, I press toward the mark for the prize of the high calling of God in Christ Jesus. – Philippians 3:12-14, KJV
______________________________
Not that I have already obtained all this, or have already arrived at my goal, but I press on to take hold of that for which Christ Jesus took hold of me. 13 Brothers and sisters, I do not consider myself yet to have taken hold of it. But one thing I do: Forgetting what is behind and straining toward what is ahead, 14 I press on toward the goal to win the prizefor which God has called me heavenward in Christ Jesus. – Philippians 3:12-14, NIV

Considering a gift to Time-Warp Wife Ministries? Click here to donate.
Busy Books: Sermon Notes for Kids
And if you are looking for a little Valentines or Easter gift for your kids, check out BUSY BOOKS: SERMON NOTES FOR KIDS. Parents, Sunday School teachers, and pastors have been raving about these books since they first came out:
Click here to find Busy Books on Amazon.

Church just got a lot more Exciting! Have you been looking for ways to capture your child's attention and turn their minds toward Christ? Are you ready to get them excited about going to church?  BUSY BOOKS: SERMON NOTES FOR KIDS provides children with a fun and exciting way to learn, take notes, and ask questions. A weekly point system makes learning fun, while encouraging children to come prepared and be prepared to listen. In this book kids will find:
A section for sermon notes
A Sunday morning checklist
A keyword checklist
A place to write their favourite song
A section for questions they might have
An area for prayer requests
A spot for extra notes or doodles
The book is complete with three pages per week for 52 weeks. All you have to do is pack a pen and a gold star!