To Be a Meaningful Part of Each Other's Life – Today's Marriage Prayer
Click the link below to listen to the "5-Minute Marriage Podcast"
or listen using your favorite podcast app: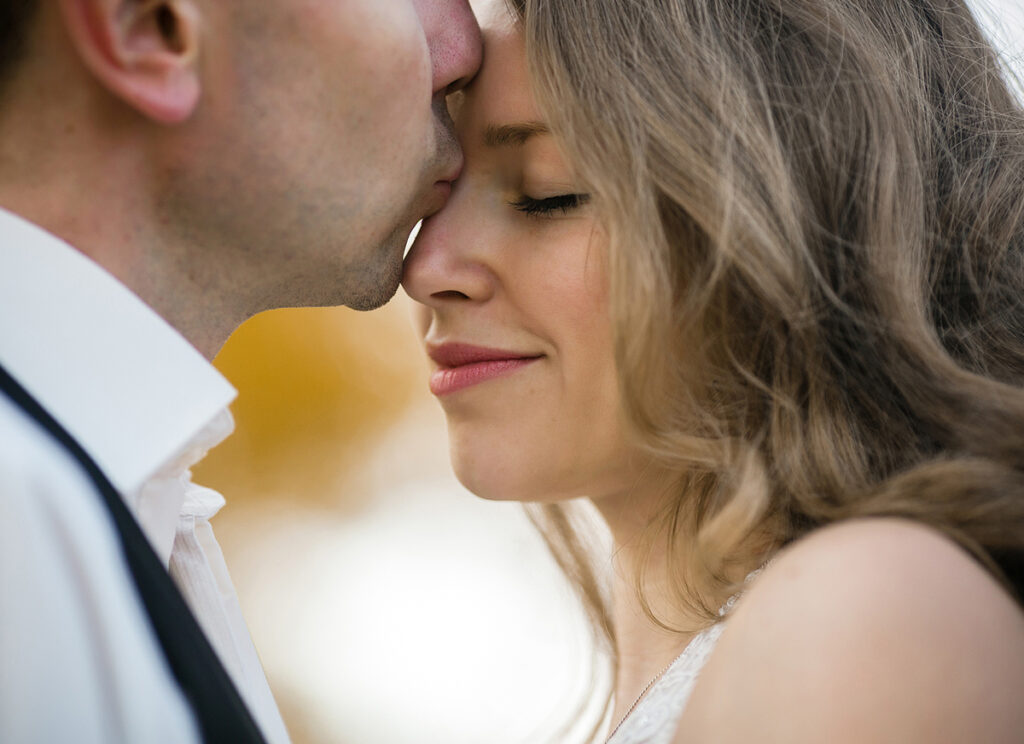 To Be a Meaningful Part of Each Other's Life –
Today's Marriage Prayer
Dear Heavenly Father,
Help us to be a meaningful part of each other's lives, and to be present in the moments we share. Some days we're so caught up in our own interests that we forget to slow down and truly connect.
It's easy to get lost in the hustle and bustle of everyday life. To neglect what is truly important for what is trivial. We spend time together without really being together—maybe we're surfing the net, maybe we're deep in our own thoughts, or perhaps we're glued to the TV…
As with God's word and prayer, we must also be careful to make time for each other.
Help us to listen well, be loving in what we do and say, and to pay attention to each other's needs.
In the name of Jesus, we pray. Amen.
Bible Verse of the Day
And the Lord God caused a deep sleep to fall upon Adam, and he slept: and he took one of his ribs, and closed up the flesh instead thereof; and the rib, which the Lord God had taken from man, made he a woman, and brought her unto the man. And Adam said, This is now bone of my bones, and flesh of my flesh: she shall be called Woman, because she was taken out of Man. Therefore shall a man leave his father and his mother, and shall cleave unto his wife: and they shall be one flesh. – Genesis 2:21-24, KJV
______________________________
So the Lord God caused the man to fall into a deep sleep; and while he was sleeping, he took one of the man's ribs and then closed up the place with flesh. Then the Lord God made a woman from the rib he had taken out of the man, and he brought her to the man. The man said, "This is now bone of my bones and flesh of my flesh; she shall be called 'woman,' for she was taken out of man." That is why a man leaves his father and mother and is united to his wife, and they become one flesh. – Genesis 2:21-24, NIV
Considering a gift to Time-Warp Wife Ministries? Any donation no matter how small helps to support this ministry. Click here to make a donation.
Our Featured Book
The Romans Bible Study – This inspiring journal will take you on an exploration through the book of Romans. Insight, encouragement, and thought-provoking questions motivate you to dig deeper into scripture and hold fast to your faith. The style of this journal is perfect for small group study, as members can work on these booklets at home and return for discussion. It's also ideal for those who prefer to study alone. Outlining the road to salvation, Paul shows us the purpose of man and the mystery revealed through Jesus Christ. Romans teaches us that all have sinned and come short of the glory of God. There is not one that is righteous apart from our Lord. There's not one that seeketh God; there's not one that doeth good. For it is God who seeks and who saves, and it's only through Him that we find righteousness and peace. Inside this book, you'll find thought-provoking questions, quotes from some of our favorite Bible commentators, space to jot down your thoughts, and whimsical images that help make your study time creative.

Click Here to order The Romans Bible Study.