To Be Trustworthy Companions – Today's Marriage Prayer
Click one of the links below to listen to today's "5-Minute Marriage Podcast"
or listen using your favorite podcast app:
iTunes
Google Podcasts
iHeart Podcasts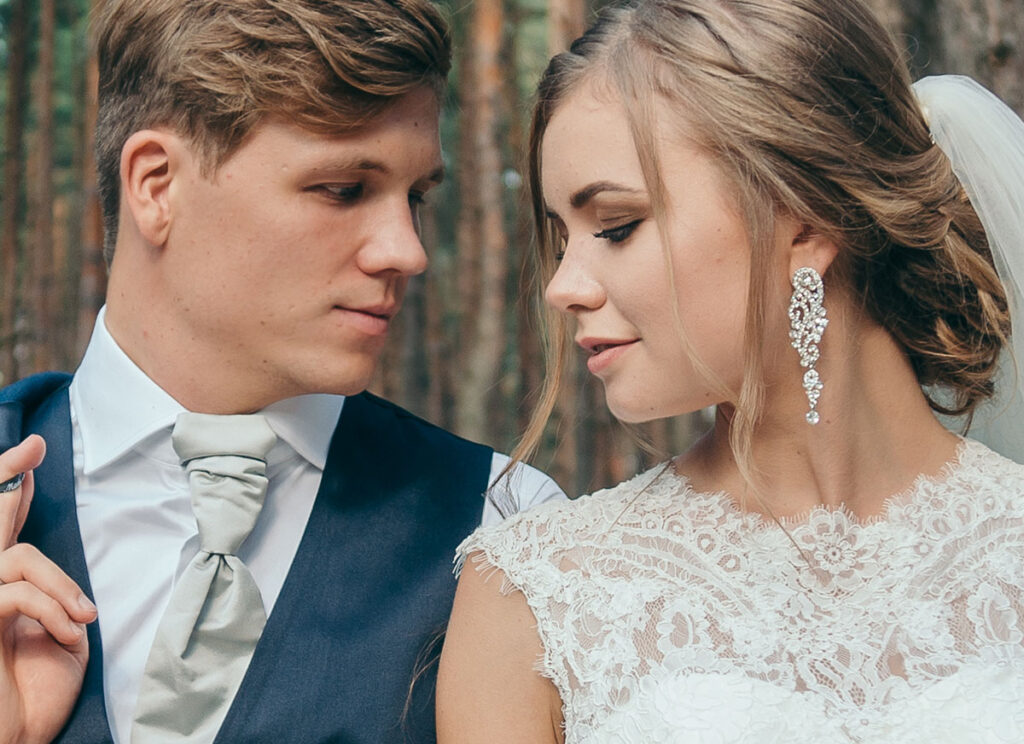 To Be Trustworthy Companions – Today's
Marriage Prayer
Dear Heavenly Father,
We confide in one another. We rely on each other with the most intimate parts of our heart. We depend on each other to be there when we've had a rough day. And yet seeds of doubt can be planted, and flourish if we are not careful.
Lord, we ask for your help to both trust and to be trustworthy companions.
You created us to trust and be trusted, but our sin has said otherwise. We haven't been perfect. We've failed in the past, but we desire to grow in Your wisdom and grace.
Give us faith that we'll hold true to our vows, and give us the strength to fulfill them. Help us to trust in the love that we have for each other, and help us to show love the way that we should.
Remind us that regardless of how difficult life might be we'll remain strong — together.
In the name of Jesus, we pray. Amen.
Today's Bible Verse
Charity suffereth long, and is kind; charity envieth not; charity vaunteth not itself, is not puffed up, doth not behave itself unseemly, seeketh not her own, is not easily provoked, thinketh no evil; rejoiceth not in iniquity, but rejoiceth in the truth; beareth all things, believeth all things, hopeth all things, endureth all things. – 1 Corinthians 13:4-7, KJV
_______________________________
Love is patient, love is kind. It does not envy, it does not boast, it is not proud. It does not dishonor others, it is not self-seeking, it is not easily angered, it keeps no record of wrongs. Love does not delight in evil but rejoices with the truth. It always protects, always trusts, always hopes, always perseveres. – 1 Corinthians 13:4-7, NIV
Considering a gift to Time-Warp Wife Ministries? Any donation no matter how small helps to support this ministry. Click here to make a donation.
Our Featured Book
The Virtuous Life of a Christ-Centered Wife is written in the format of an 18-part study for daily or weekly reflection. Not only is it a powerful tool for personal growth, but it's also an ideal study guide for small groups! Each lesson leads you through one virtue at a time, offering you applicable and inspiring ways for a wife to grow closer to God and her husband. The virtues discussed are these:
•Purity
•Self-control
•Love
•Diligence
•Patience
•Kindness
•Humility
•Faith
•Forgiveness
•Joy
•Passion
•Radiance
•Encouragement
•Balance
•Goodness
•Trust
•Courage
Virtue calls us to action. As we exercise each one, they bring our flesh in line with our Spirit. It's one thing to know what's good, and it's another to walk in obedience to the knowledge that we have received. Not always easy, but obedience to our faith is always worth the effort it takes!
Click Here to order The Virtuous Life of a Christ-Centered Wife.