Little Things Can Make the Biggest Difference – Today's Marriage Prayer
Click one of the links below to listen to today's "5-Minute Marriage Podcast"
or listen using your favorite podcast app:
iTunes
Google Podcasts
iHeart Podcasts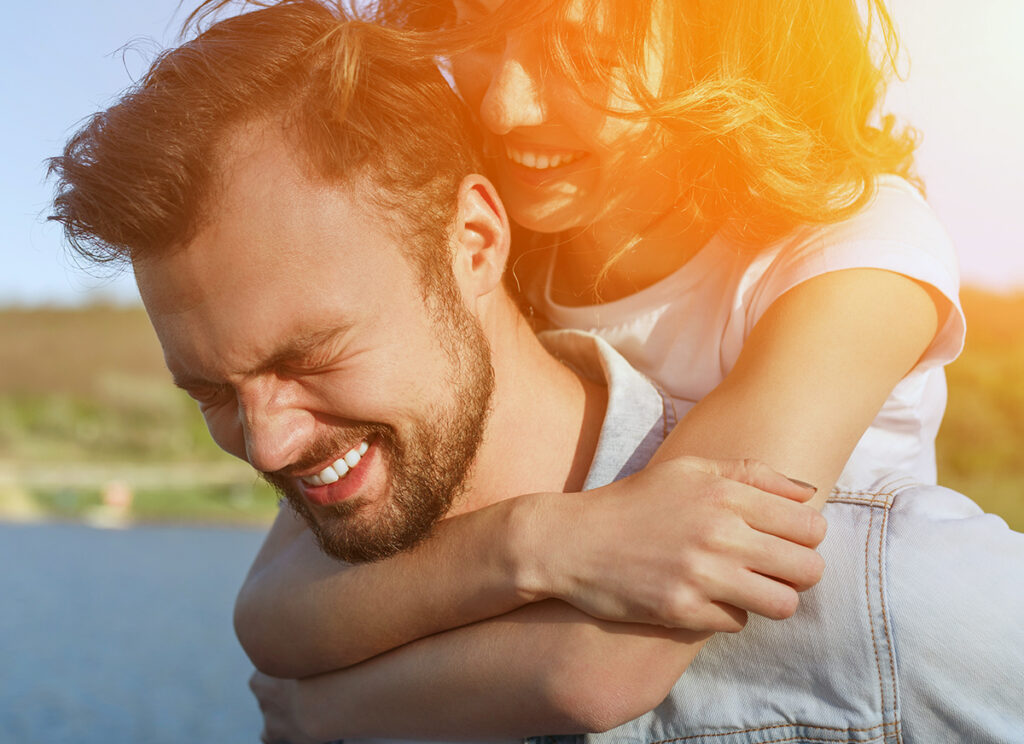 Little Things Can Make the Biggest Difference –
Today's Marriage Prayer
Dear Heavenly Father,
What we think of as little things can make the biggest difference in our lives — the way that we hold each other, a kiss on the forehead, offering a gentle word of encouragement, a phone call during the day, a friendly smile after work…
We have an opportunity to fill each other's lives with love, and to express our love day after day. We have the chance to build each other up.
But it's also the little things that can hurt: a thoughtless word, the silent treatment, insensitivity, distancing ourselves…
Forgive us for the little things we've done without thought. Forgive us for the times we've torn each other down, and for the days we foolishly chose to follow our pride regardless of how much we hurt one another.
Help us to make the best of the time You have given us. To live and love according to Your perfect will.
In the name of Jesus, we pray. Amen.
Today's Bible Verse
Charity suffereth long, and is kind; charity envieth not; charity vaunteth not itself, is not puffed up, Doth not behave itself unseemly, seeketh not her own, is not easily provoked, thinketh no evil; Rejoiceth not in iniquity, but rejoiceth in the truth; Beareth all things, believeth all things, hopeth all things, endureth all things. – 1 Corinthians 13:4-7, KJV
_______________________
Love is patient, love is kind. It does not envy, it does not boast, it is not proud. It does not dishonor others, it is not self-seeking, it is not easily angered, it keeps no record of wrongs. Love does not delight in evil but rejoices with the truth. It always protects, always trusts, always hopes, always perseveres. – 1 Corinthians 13:4-7, NIV
Considering a gift to Time-Warp Wife Ministries? Any donation no matter how small helps to support this ministry. Click here to make a donation.
Our Featured Book

Paul's Letter to the Galatians – Bible Study
This delightful and inspiring journal takes you on an exploration through the book of Galatians. Insight, encouragement, and thought-provoking questions motivate you to dig deeper into scripture and hold fast to your faith. The style of this journal is perfect for small group study, as members can work on these booklets at home and return for discussion. It's also ideal for those who prefer to study alone. Astonished that they have turned their heads from the truth of the gospel, Paul writes a letter to the church in Galatia both to correct them, and to strengthen them in their faith. Paul shares the fundamental elements of the Christian faith. Drawing a line between the works of the law and the law of faith, he points them to the only One by whom we are justified. Inside this book, you'll find thought-provoking questions, quotes from some of our favorite Bible commentators, space to jot down your thoughts, and whimsical images that help make your study time creative.

Click Here to order Paul's Letter to the Galatians – Bible Study.