Lights That Will Never Be Extinguished – Today's Marriage Prayer
Lights That Will Never Be Extinguished –
Today's Marriage Prayer
Dear Heavenly Father,
Your Word tells us that the devil, as a roaring lion, walketh about, seeking whom he may devour (1 Peter 5:8).
We've seen it happening around us. Marriages straining under the weight of sin, couples walking away from their vows, and families divided.
And so we ask for your protection on our marriage, Lord. Your word is the firm foundation beneath our feet when the winds of discouragement and doubt beat-heavy against our soul.
May Your angels stand guard over us, and may we also stand firm in Your truth, resisting temptation and choosing to love. May we be lights that will never be extinguished, valiant warriors who are ready to fight for Your glory.
Strengthen our commitment to one another, and fortify our bond, that we might be deeply united as one.
In the name of Jesus, we pray. Amen.
Today's Bible Verse
Be sober, be vigilant; because your adversary the devil, as a roaring lion, walketh about, seeking whom he may devour: Whom resist stedfast in the faith, knowing that the same afflictions are accomplished in your brethren that are in the world. – 1 Peter 5:8-9, KJV
__________________________
Be alert and of sober mind. Your enemy the devil prowls around like a roaring lion looking for someone to devour. Resist him, standing firm in the faith, because you know that the family of believers throughout the world is undergoing the same kind of sufferings. – 1 Peter 5:8-9, NIV
Considering a gift to Time-Warp Wife Ministries? Any donation no matter how small helps to support this ministry. Click here to make a donation.
Our Featured Bible Study
Slaying Giants: Finding Your Courage and Conquering Fear
Pick up your copy at Amazon.com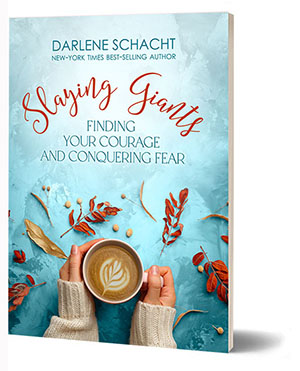 All of the information for our new study has been posted on my blog. It's absolutely perfect for small groups!! Or for those who prefer to study on their own.
We'll be starting on January 2nd of 2023

** NEW ADDITION TO OUR STUDY** Starting January 23rd, every Tuesday during the 10 weeks of the study, I'll be providing you with a crossword puzzle that pertains to each chapter. These are not in the journal. The puzzles are a fun way of leading us back to the Bible and reinforcing our lessons each week. I love them, and I know you will too!! Subscribe to the blog here so you don't miss a post.