Remember That This Too Shall Pass – Today's Marriage Prayer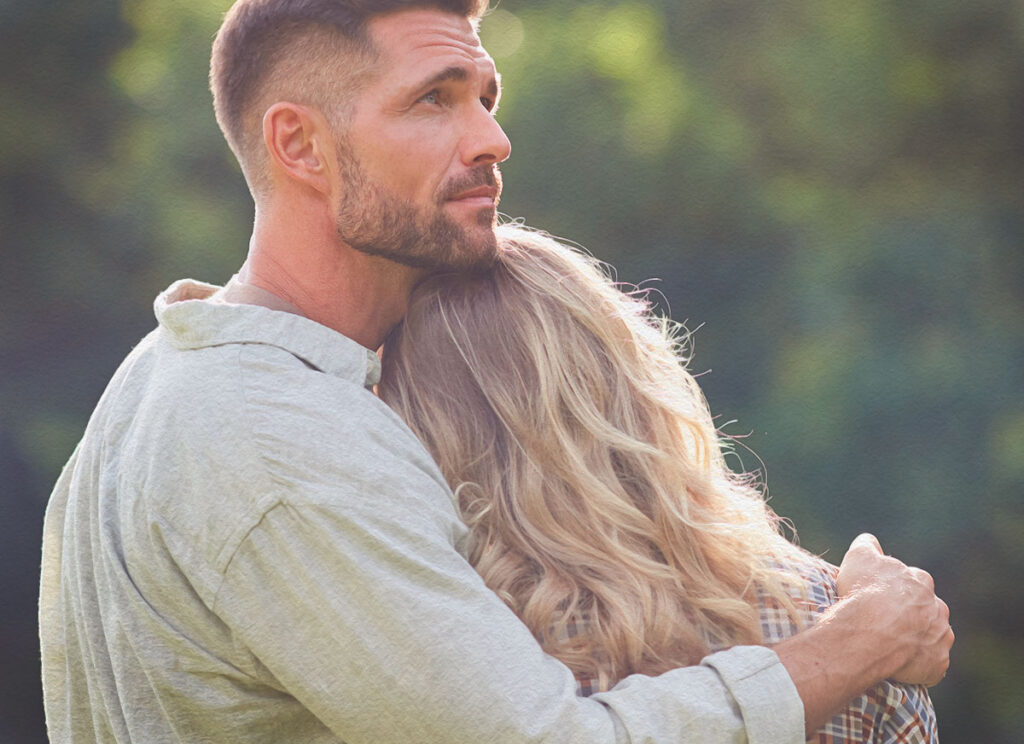 Remember That This Too Shall Pass –
Today's Marriage Prayer
Dear Heavenly Father,
When we're going through the most difficult times, may we always be faithful. When we're tired, fearful, or uncertain, remind us how safe we are in Your hands.
Some days are harder than others. The trials are tough, the road is long, and we begin to wonder if we'll ever see light. During those moments of darkness, give us the strength to push through. How difficult it is to learn patience in the midst of a trial — how difficult it is to endure, but sometimes You cause us to wait while You're calming the storm.
Even the longest of roads has an end. Whatever may come, whatever we face, may we always remember that 'this too shall pass.'
In the name of Jesus, we pray. Amen.
Today's Bible Verse
And when they had sent away the multitude, they took him even as he was in the ship. And there were also with him other little ships. And there arose a great storm of wind, and the waves beat into the ship, so that it was now full. And he was in the hinder part of the ship, asleep on a pillow: and they awake him, and say unto him, Master, carest thou not that we perish? And he arose, and rebuked the wind, and said unto the sea, Peace, be still. And the wind ceased, and there was a great calm. And he said unto them, Why are ye so fearful? how is it that ye have no faith? And they feared exceedingly, and said one to another, What manner of man is this, that even the wind and the sea obey him? – Mark 4:36-41, KJV
________________________________
Leaving the crowd behind, they took him along, just as he was, in the boat. There were also other boats with him. A furious squall came up, and the waves broke over the boat, so that it was nearly swamped. Jesus was in the stern, sleeping on a cushion. The disciples woke him and said to him, "Teacher, don't you care if we drown?" He got up, rebuked the wind and said to the waves, "Quiet! Be still!" Then the wind died down and it was completely calm. He said to his disciples, "Why are you so afraid? Do you still have no faith?" They were terrified and asked each other, "Who is this? Even the wind and the waves obey him!" – Mark 4:36-41, NIV
Considering a gift to Time-Warp Wife Ministries? Any donation no matter how small helps to support this ministry. Click here to make a donation.
Our Featured Book
Paul's Letter to the Galatians – Bible Study
This delightful and inspiring journal takes you on an exploration through the book of Galatians. Insight, encouragement, and thought-provoking questions motivate you to dig deeper into scripture and hold fast to your faith. The style of this journal is perfect for small group study, as members can work on these booklets at home and return for discussion. It's also ideal for those who prefer to study alone. Astonished that they have turned their heads from the truth of the gospel, Paul writes a letter to the church in Galatia both to correct them, and to strengthen them in their faith. Paul shares the fundamental elements of the Christian faith. Drawing a line between the works of the law and the law of faith, he points them to the only One by whom we are justified. Inside this book, you'll find thought-provoking questions, quotes from some of our favorite Bible commentators, space to jot down your thoughts, and whimsical images that help make your study time creative.

Click Here to order Paul's Letter to the Galatians – Bible Study.