Sin is Merely One Click Away – Today's Marriage Prayer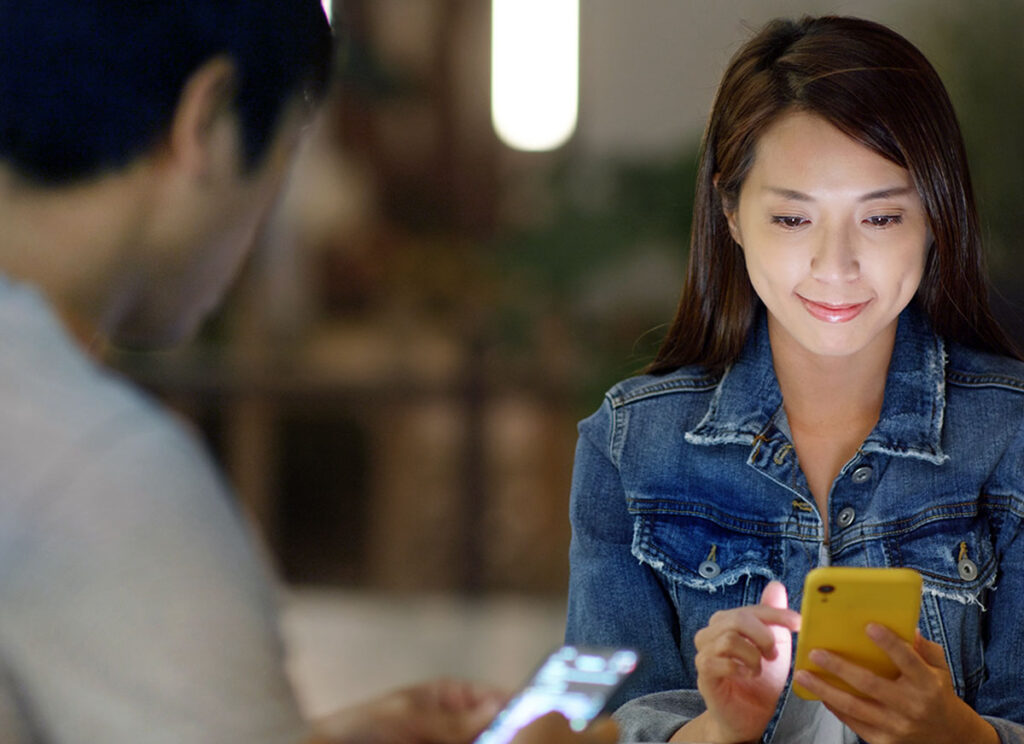 Sin is Merely One Click Away – Today's
Marriage Prayer
Dear Heavenly Father,
Give us the wisdom to choose well, and the strength to say "no" when we should.
The internet is one of the greatest temptations we face when it comes to guarding our minds. Sin is merely one click away. One peek, one look, one glance… and soon we're drawn away by our lust.
Satan knows what appeals to us most. Like a lion after his prey, he watches and waits until our guard is down before he attacks.
Give us the strength to resist him, and the power to cast down the arguments that come with temptation. Help us to walk away from sin, making wise choices that give You glory.
Teach us to live as though Jesus was coming today. May the blessed hope of His return dictate our lives in such a way that we might stand before You, having done all to stand.
We don't know the day or the hour, but we do know that He comes like a thief in the night. And so we want to be ready. May we stand guard of our hearts and our home, as we prepare for the return of our Saviour and Lord.
In the name of Jesus, we pray. Amen.
Today's Bible Verse
Blessed are those servants, whom the lord when he cometh shall find watching: verily I say unto you, that he shall gird himself, and make them to sit down to meat, and will come forth and serve them. And if he shall come in the second watch, or come in the third watch, and find them so, blessed are those servants. And this know, that if the goodman of the house had known what hour the thief would come, he would have watched, and not have suffered his house to be broken through. Be ye therefore ready also: for the Son of man cometh at an hour when ye think not. – Luke 12:37-40, KJV
___________________________
It will be good for those servants whose master finds them watching when he comes.Truly I tell you, he will dress himself to serve, will have them recline at the table and will come and wait on them. It will be good for those servants whose master finds them ready, even if he comes in the middle of the night or toward daybreak. But understand this: If the owner of the house had known at what hour the thief was coming, he would not have let his house be broken into. 40 You also must be ready, because the Son of Man will come at an hour when you do not expect him. – Luke 12:37-40, NIV
Our Featured Book
The Virtuous Life of a Christ-Centered Wife is written in the format of an 18-part study for daily or weekly reflection. Not only is it a powerful tool for personal growth, but it's also an ideal study guide for small groups! Each lesson leads you through one virtue at a time, offering you applicable and inspiring ways for a wife to grow closer to God and her husband. The virtues discussed are these:
•Purity
•Self-control
•Love
•Diligence
•Patience
•Kindness
•Humility
•Faith
•Forgiveness
•Joy
•Passion
•Radiance
•Encouragement
•Balance
•Goodness
•Trust
•Courage
Virtue calls us to action. As we exercise each one, they bring our flesh in line with our Spirit. It's one thing to know what's good, and it's another to walk in obedience to the knowledge that we have received. Not always easy, but obedience to our faith is always worth the effort it takes!
Click Here to order The Virtuous Life of a Christ-Centered Wife.