The Courage to Live By Your Truth – Today's Marriage Prayer
It's coming… It's coming… It's coming… and you're getting a sneak peek today! Our new Bible study, "Slaying Giants" has been uploaded to Amazon and should be ready today or tomorrow! Assuming that everything goes well on their end, I should have details about the upcoming study later this week. For those who are eager to get started, you might find it on Amazon later today. If you don't see it there yet, be patient, because it will be there soon.
The topic we'll be studying (in January) is "Courage." I've had this on my heart for about two years now, during which time we've been slaying one giant after another. Losing our company, losing our house, going through the pandemic, and dealing with cancer are just some of the giants Michael and I have conquered by the power of God. Rejoicing together, we see the hand of God at work in our lives, and we know we're not walking alone. God was with David when he was running from Saul. He was with Moses when he crossed the Red Sea. He was with Joseph in prison. He was with Esther in The Palace of Shushan. He was with Daniel's three friends in the fire, and He's with you and me.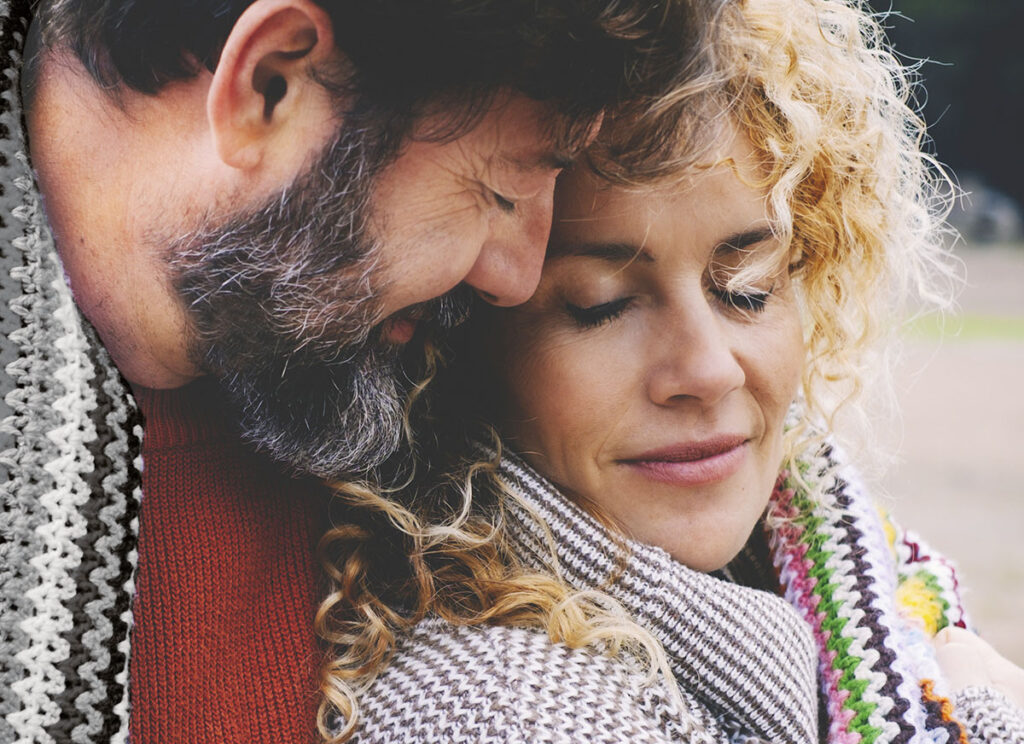 The Courage to Live By Your Truth –
Today's Marriage Prayer
Dear Heavenly Father,
While we may think our faith in You is strong, we often lack faith in what You can do. And so, Lord, we ask that you grow our faith through your word and remind us that You are the same sovereign, powerful God that You've always been.
The idea that this earth hangs in the vacuum of space is a miracle in itself, the fact that we're breathing without having to think about it is yet another. We know You'll provide and protect because You are faithful day after day without fail.
Throughout scripture, we see men and women brought down to their knees before they are lifted back up. At the center of each one of their lives, there was one thing that stood out more than anything else. One thing set them apart from the others–the simple fact that they lived according to their faith. When You spoke, they moved. Whether it caused them poverty, sorrow, or pain, they were ready to courageously follow Your voice.
Give us the courage to live by Your truth, to trust in Your will, and to lean on Your wisdom and strength.
In the name of Jesus, we pray. Amen.
Today's Bible Verse
Trust in the Lord with all thine heart; and lean not unto thine own understanding. In all thy ways acknowledge him, and he shall direct thy paths. – Proverbs 3:5-6, KJV
---
Trust in the Lord with all your heart and lean not on your own understanding; in all your ways submit to him, and he will make your paths straight. – Proverbs 3:5-6, NIV
Considering a gift to Time-Warp Wife Ministries? Any donation no matter how small helps to support this ministry. Click here to make a donation.
---
Celebrate Christmas God's Way…
Ma and Pa Mouse don't have a lot of money to spend this Christmas, but they have something extra special that money can't buy!

What is it? Let's find out together, as we step inside their wee little house this Christmas.

Celebrate Christmas by Living God's Way is a delightful book that teaches children to love and to give to others. It points out that the best gifts are the ones that come from the heart. When we care and share with those in need we celebrate Christmas by living God's way.
Pick up a copy today at Amazon.com (affil link).