The Unique Way That You Formed Us – Today's Marriage Prayer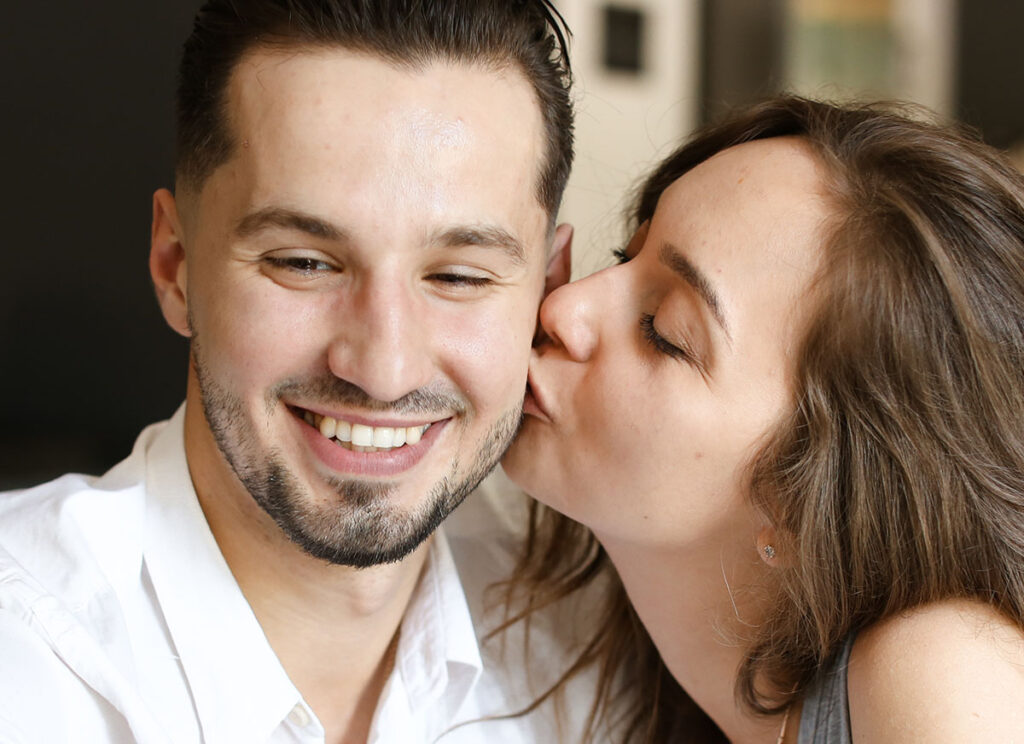 The Unique Way That You Formed Us –
Today's Marriage Prayer
Dear Heavenly Father,
We ask that You help us to understand each other and to accept our differences. To see the unique way that You formed us, and to understand that we were both created to fulfill a different role within the body of Christ.
Please help us to nurture the gifts we see in each other — and may those gifts be sharpened and strengthened by Your grace and for Your glory.
Neither of us is perfect, which is why we need Your strength. Our personalities are different, and sometimes those differences if not communicated well, can bring hurt and confusion. So we ask that you teach us to love as You love, with patience and grace.
Grant us the humility to see what we need to improve, and wisdom to make those changes.
In the name of Jesus, we pray. Amen.
Today's Bible Verse
We then that are strong ought to bear the infirmities of the weak, and not to please ourselves. Let every one of us please his neighbour for his good to edification. For even Christ pleased not himself; but, as it is written, The reproaches of them that reproached thee fell on me. For whatsoever things were written aforetime were written for our learning, that we through patience and comfort of the scriptures might have hope.
Now the God of patience and consolation grant you to be likeminded one toward another according to Christ Jesus: That ye may with one mind and one mouth glorify God, even the Father of our Lord Jesus Christ. Wherefore receive ye one another, as Christ also received us to the glory of God. – Romans 15:1-7, KJV
_________________________
We who are strong ought to bear with the failings of the weak and not to please ourselves. Each of us should please our neighbors for their good, to build them up. For even Christ did not please himself but, as it is written: "The insults of those who insult you have fallen on me." For everything that was written in the past was written to teach us, so that through the endurance taught in the Scriptures and the encouragement they provide we might have hope.
May the God who gives endurance and encouragement give you the same attitude of mind toward each other that Christ Jesus had, so that with one mind and one voice you may glorify the God and Father of our Lord Jesus Christ. Accept one another, then, just as Christ accepted you, in order to bring praise to God. – Romans 15:1-7, NIV
Considering a gift to Time-Warp Wife Ministries? Any donation no matter how small helps to support this ministry. Click here to make a donation.
---
Our Featured Book
Esther: In-Depth Bible Study – Available at Amazon! This delightful and inspiring journal takes you on an exploration through the book of Esther. Insight, encouragement, and thought-provoking questions motivate you to dig deeper into scripture and hold fast to your faith. The style of this journal is perfect for small group study, as members can work on these booklets at home and return for discussion. It's also ideal for those who prefer to study alone. Although God's name is never mentioned in the book of Esther, His presence and power are evident as He orchestrates the details of this story. We see how every aspect is perfectly timed, and every obstacle is moved aside by the hand of God. The emphasis on providence and the provision of God makes this journal a must-have for anyone seeking encouragement and hope in difficult situations. Inside this book, you'll find thought-provoking questions, interesting anecdotes, whimsical images, character analysis worksheets, and more…