Today's Marriage Prayer – As Long as We Both Shall Live
Woohoo! The new podcast "My Unbelievable Cherokee Grandma" is up!
iTunes: Click Here
Google: Click here
We invite you to the kitchen table this week where we raise the questions, should you believe everything that you hear? Do we have the right to question things we don't believe? Are we offending those that we question, and if so where do we draw the line?
Digging into the Word, we look at The Sermon on the Mount, where Jesus outlines what it means to be a true believer. The first thing He mentions are the poor in Spirit, pointing out that we should have a deep reverence for the Word of God. He goes on to repentance, and then to humility saying that God opposes the proud and gives grace to the humble. Through His words, we discover a progression of Christian maturity and growth.

Finally, we talk about miracles and the often asked question of whether or not we still experience them in this present age.
Click the link below to hear this week's episode.
---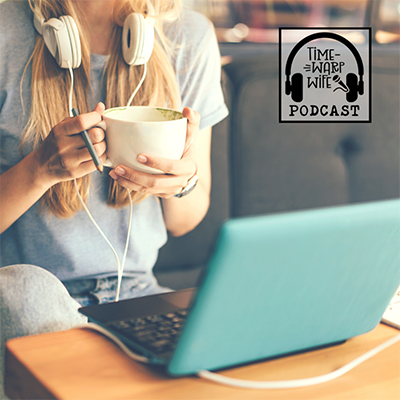 Note: if you don't have an Apple device, you can also find us on Google Podcasts: click here.
---
Marriage Prayer – As Long as We Both Shall Live
Dear Heavenly Father,
Give us the strength to endure to end—to have and to hold as long as we both shall live.
We live in a culture where people upgrade their smart phones, their computers, their homes, and in many cases—their spouse. Gone are the days when people held to the promise they made to endure till the end.
There's stress and there's strain, and some days there's more heartache than we imagined there would be, but we're in this together, and we're not letting go.
Love is beautiful, but it's messy at times, and so we're asking for Your wisdom and strength to see us through to the end.
In the name of Jesus we pray. Amen.
Be kindly affectioned one to another with brotherly love; in honour preferring one another; not slothful in business; fervent in spirit; serving the Lord; rejoicing in hope; patient in tribulation; continuing instant in prayer. – Romans 12:10-12, KJV
________________________________
Be devoted to one another in love. Honor one another above yourselves. 11 Never be lacking in zeal, but keep your spiritual fervor, serving the Lord. 12 Be joyful in hope, patient in affliction, faithful in prayer. – Romans 12:10-12, NIV
Considering a gift to Time-Warp Wife Ministries? Click here to donate.