The Beauty of a Submissive Marriage – Today's Marriage Prayer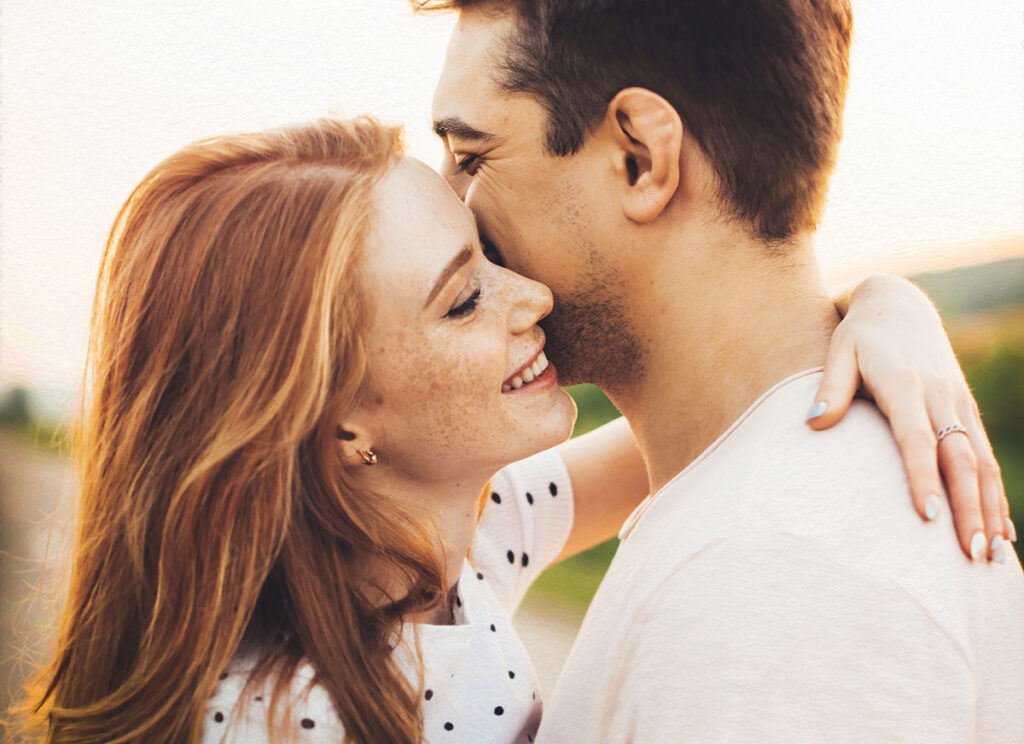 The Beauty of a Submissive Marriage –
Today's Marriage Prayer
Dear Heavenly Father,
Submission is a beautiful word when it aligns with Your will. Looking to the scriptures we see examples of humility time and again.
A man who gave up his right to be king, that Your anointed servant might rule over him. (1 Samuel 18)
A woman who feared and obeyed her husband, calling him lord. (1 Peter 3:6)
Our Lord, Jesus Christ, "Who, being in the form of God, thought it not robbery to be equal with God: but made himself of no reputation, and took upon him the form of a servant." (Philippians 2:6-7)
Teach us to submit according to Your will – a loving wife who allows her husband to lead and to be the authoritative figure in our home. A caring husband who humbles himself as a servant, who treasures his wife as himself, and who submits to authority ordained by You.
Teach us to serve, Lord. Help us to walk in humility. Teach us what it looks like to esteem each other higher than we do ourselves, and may we submit to each other in reverence to You. May we experience the beauty of a submissive marriage.
In the name of Jesus, we pray. Amen.
Today's Bible Verse
Submitting yourselves one to another in the fear of God.
Wives, submit yourselves unto your own husbands, as unto the Lord. For the husband is the head of the wife, even as Christ is the head of the church: and He is the saviour of the body. Therefore as the church is subject unto Christ, so let the wives be to their own husbands in every thing.
Husbands, love your wives, even as Christ also loved the church, and gave himself for it; That he might sanctify and cleanse it with the washing of water by the word, That he might present it to himself a glorious church, not having spot, or wrinkle, or any such thing; but that it should be holy and without blemish. So ought men to love their wives as their own bodies. He that loveth his wife loveth himself. – Ephesians 5:21-28, KJV
___________________________________________
Submit to one another out of reverence for Christ.
Wives, submit yourselves to your own husbands as you do to the Lord. 23 For the husband is the head of the wife as Christ is the head of the church, his body, of which he is the Savior. 24 Now as the church submits to Christ, so also wives should submit to their husbands in everything.
Husbands, love your wives, just as Christ loved the church and gave himself up for her26 to make her holy, cleansing her by the washing with water through the word, 27 and to present her to himself as a radiant church, without stain or wrinkle or any other blemish, but holy and blameless. 28 In this same way, husbands ought to love their wives as their own bodies. He who loves his wife loves himself. – Ephesians 5:21-28, NIV
Considering a gift to Time-Warp Wife Ministries? Any donation no matter how small helps to support this ministry. Click here to make a donation.
Our Featured Book
The Virtuous Life of a Christ-Centered Wife is written in the format of an 18-part study for daily or weekly reflection. Not only is it a powerful tool for personal growth, but it's also an ideal study guide for small groups! Each lesson leads you through one virtue at a time, offering you applicable and inspiring ways for a wife to grow closer to God and her husband. The virtues discussed are these:
•Purity
•Self-control
•Love
•Diligence
•Patience
•Kindness
•Humility
•Faith
•Forgiveness
•Joy
•Passion
•Radiance
•Encouragement
•Balance
•Goodness
•Trust
•Courage
Virtue calls us to action. As we exercise each one, they bring our flesh in line with our Spirit. It's one thing to know what's good, and it's another to walk in obedience to the knowledge that we have received. Not always easy, but obedience to our faith is always worth the effort it takes!
Click Here to order The Virtuous Life of a Christ-Centered Wife.