A Christ-Centered Couple – Today's Marriage Prayer
Join Our Upcoming Bible Study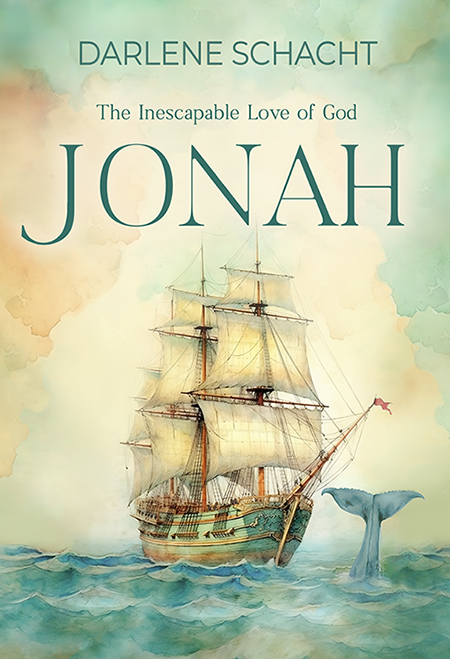 Get ready to join us for our next Bible study:
Jonah: The Inescapable Love of God.
This new study will kick off on October 9th and will continue for five weeks. To prepare your hearts, I encourage you to pick up a copy of the journal on Amazon. It's a story that will challenge us to face our own reluctance and embrace the overwhelming, relentless love God has for each and every one of us.
Karissa will be back to bless us with her insightful videos. Together, we look forward to a deep dive into God's Word and fostering an even closer fellowship among us all. Your participation has been the heartbeat of this group, and I can't wait to see how God uses our collective thirst for wisdom to draw us nearer to Him and to one another.
Pick up your copy of the journal at Amazon.
---
A Christ-Centered Couple –
Today's Marriage Prayer
Dear Heavenly Father,
Lord, as we go about our day, we ask that You remind us that we're not walking alone. That we're intimately connected with You — that everything we do must stem from a repentant and cleansed heart. That we would truly understand and appreciate what it means to take up our cross and serve You rather than this world.
Jesus the Christ, the Messiah, Your Son, came to save us. Not because we're so wonderful, but because of Your mercy, and Your grace — because we were in desperate need of a Savior.
We ask that You remind us to open our Bibles and to open our ears to Your Truth. Remind us to love as Christ loved, even when it means putting aside ourselves to do so. Help us to be the Christ-centered couple You designed us to be.
In the name of Jesus, we pray. Amen.
Today's Bible Verse
Looking unto Jesus the author and finisher of our faith; who for the joy that was set before him endured the cross, despising the shame, and is set down at the right hand of the throne of God. – Hebrews 12:2, KJV
_____________________________________
Fixing our eyes on Jesus, the pioneer and perfecter of faith. For the joy set before him he endured the cross, scorning its shame, and sat down at the right hand of the throne of God. – Hebrews 12:2, NIV
Considering a gift to Time-Warp Wife Ministries? Any donation no matter how small helps to support this ministry. Click here to make a donation.