Using Our Words to Encourage – Today's Marriage Prayer
Join Our Upcoming Bible Study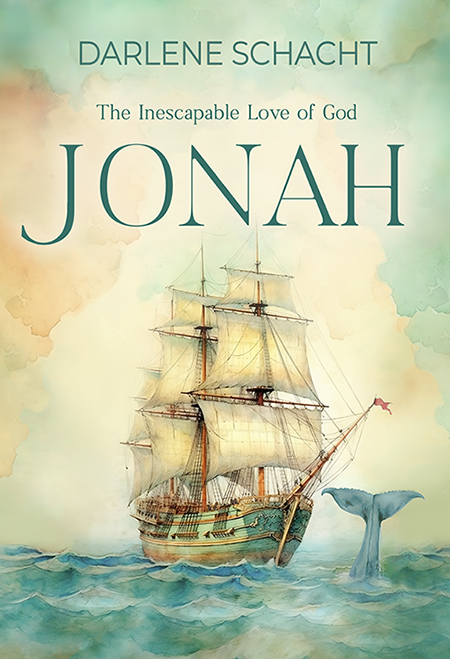 Get ready to join us for our next Bible study: 
Jonah: The Inescapable Love of God.
This new study will kick off on October 9th and will continue for five weeks. To prepare your hearts, I encourage you to pick up a copy of the journal on Amazon. It's a story that will challenge us to face our own reluctances and embrace the overwhelming, relentless love God has for each and every one of us.
Karissa will be back to bless us with her insightful videos. Together, we look forward to a deep dive into God's Word and fostering an even closer fellowship among us all. Your participation has been the heartbeat of this group, and I can't wait to see how God uses our collective thirst for wisdom to draw us nearer to Him and to one another.
Pick up a copy of the journal at Amazon.

---
Using Our Words to Encourage –
Today's Marriage Prayer
Dear Heavenly Father,
Your Word tells us not to let any unwholesome talk come out of our mouths, but that we should be using our words to encourage each other, and to build each other up. Unwholesome thoughts lead to unwholesome talk, so we ask that You cleanse our hearts and minds so we may be disciplined in all that we say and do.
Help us to respond positively to each other in love. Teach us to respect, honor, and trust one another with our hearts.
Help us to notice the small things, and to realize the many things we may take for granted. May we always show our appreciation for them.
Help us to look for the best in each other instead of judging one another. Help us to see each other through a veil of grace and compassion.
May we put in the effort and the energy it takes to please each other more than ourselves. And may we always seek to please You.
In the name of Jesus, we pray. Amen.
Today's Bible Verse
Let no corrupt communication proceed out of your mouth, but that which is good to the use of edifying, that it may minister grace unto the hearers. – Ephesians 4:29, KJV
______________________________
Do not let any unwholesome talk come out of your mouths, but only what is helpful for building others up according to their needs, that it may benefit those who listen. – Ephesians 4:29, NIV
Considering a gift to Time-Warp Wife Ministries? Any donation no matter how small helps to support this ministry. Click here to make a donation.